It's nearing the end of my crazy fashion week – which isn't all really about fashion, it's more about playtime! In today's project I took the same croquis I've been using all week (see previous blog post if you missed the background) and applied lines with a pen the way I normally do!
Tutorial: Drawing fabric pleats in pen and ink
You may recognize some familiar line work in today's drawing! I decided to try to make this look like "me" rather than "me" trying to look like a fashion illustrator. Sometimes being authentically yourself is the best, eh?
Watch the video below and scroll to the end to leave comments or questions — or click HERE to watch it on YouTube and leave comments over there. I read both dutifully!
This week's Tiny Tutorial is all about pleats. Tap here to see it.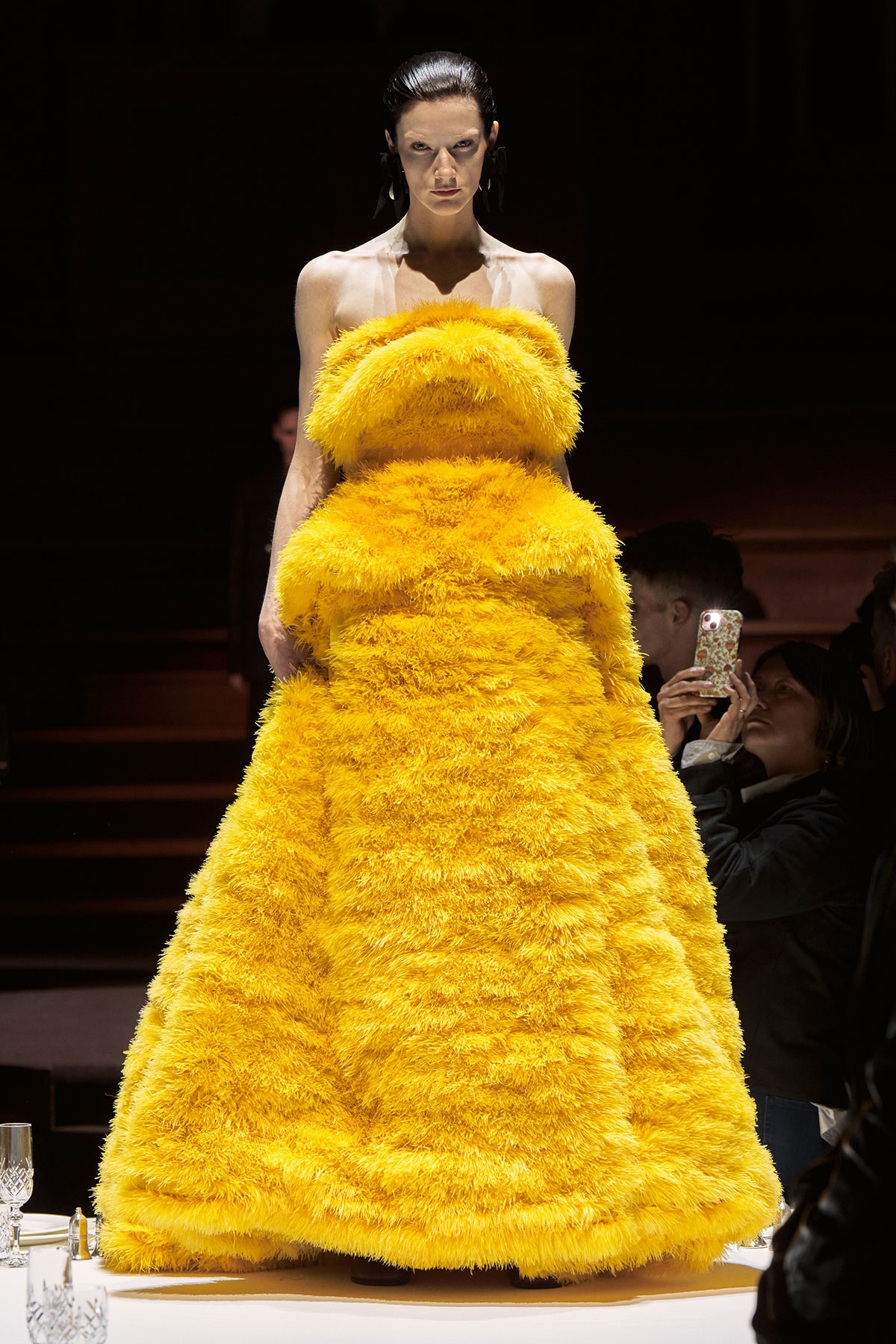 Okay no more fright shows…
Here are some other fashion art I created this week…first, a galactic theme in which I asked on Instagram for what this model's "title" is, wrong answers only. Top three:
huskerbeck1

She's the Paris Hilton of Venus, and this is the new accessory rage – the latest Fitbit!! Tracks your light-years and quantum leaps 

bubblyduckdoes_

 She's taking part in the universe ten pin bowling championships. In a ball gown, and bowling shoes

merlinealicia

 I think she gave birth to that planet. She's just carrying her baby.
Honorable mention to love.builds_up.crafts who made me google "Gladistoleita!"! 
Next up is a foursome in a group color combo but all kinds of outfits. I asked for votes and #2 seemed wearable, but #4 made everyone think they'd fall over. Ha!
This one surprised me! I spent 2 hours on the linear gal on the left, and 14 on the dotted version on the right. But what surprised me? The reaction on Instagram! I'm never sure what the algorithm is going to show people and this seemed to be the only thing it liked this week.
This was almost today's video, but the footage came out all fuzzy. Boo hiss, camera! But that pleated dress is so fun isn't it?
Last but not least, I made some girls that look more like the rest of us! No overly tall legs, no stick waists or arms. Much more like reality!
Did you get a giggle out of this?
Sometimes I feel like I spend a week just trying to make myself laugh. Last week was such a tough one I needed something light and silly, and that's where this week went…next week, who knows!