Hello friends! I made a little commitment to myself a long while back – and it's about to get real!
Affiliate links may used in this post. Read more.
Bible Art Journalling
I've been messing around from time to time in my journalling Bible. But I keep thinking, "Oh I should try this in there!" or "Hey I wonder if this would work?" I see so many great people on Instagram sharing their pages – and now I'm going to jump in.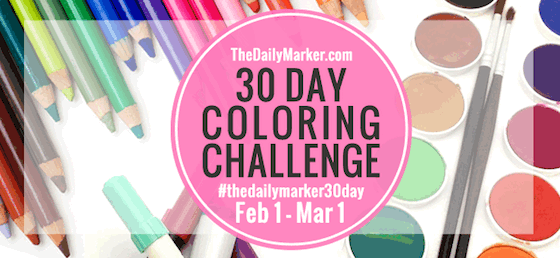 For Kathy's 30 Day Coloring challenge, I'm gonna go off in my own little world and play in my Bible – it may only be a little bit, some pages might take a couple days to do. But I'm going to do it! I'll just be sharing on Instagram – well, after today! – and sometimes on Periscope. And in March I'll do a wrap up here on the blog and YT with lots of info about all that I learn in the meantime. Mediums, tools, processes. So hang tight – and I'm gonna go get my 'art' on in my Bible!
Watch the video below or click HERE to watch in HD on YouTube!
I hope you'll consider joining me. Whether in your Bible, in a journal, just on paper….whatever floats your boat! Go follow along with Kathy and get some inspiration too.
And stay tuned….I'm working on a plan to get lots of resources to help with Bible journalling….more to come eventually! Happy February!
Supplies
Below are links to the supplies I've used for today's project; click on the listed items to go directly to it. Affiliate links may used, which means if you make a purchase I receive a small commission at no extra cost to you. I truly appreciate your support toward the costs of running this blog! Read more.