First
… a little shout out to the grammarians in my readership!
Complementary: kämpləˈment(ə)rē/
combining in such a way as to enhance or emphasize the qualities of each other or another.
relating to complementary medicine.
Complimentary: ˌkämpləˈmen(t)ərē,ˌkämpləˈmentrē/ <—two pronunciations, who'd a thunk?
expressing a compliment; praising or approving.
given or supplied free of charge.
Today's video is about using complementary colors – combining colors opposite of one another on the color wheel to "enhance the qualities of each other." I hadn't thought about that as an explanation of why they work – but it's pretty cool!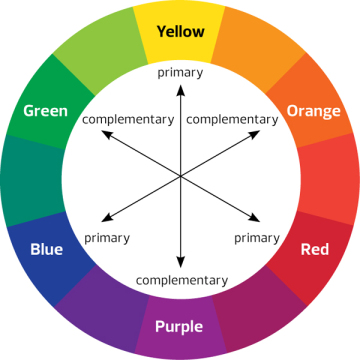 Complementary Foxes
I got such excited feedback on the last 3-color pencil video I made that I thought I'd try it again – this time with foxes! No orange pencils were used….can you believe it? Watch the video below or click HERE to see it in HD on YouTube.
Isn't it amazing to see yellow and purple turn into such a pretty combined color?

An opportunity for a compl
i

ment

While we're talking complements, I also have a way for you to send a nonpartisan compliment. I asked a friend in the White House Correspondents Association if we could send cards and letters to the journalists there. (I saw that Tom Hanks sent an espresso machine again – cool idea!) Being a reporter is a tough job to have right now, and cards to just say thanks could help them to keep on. Funny punny cards especially! Cards and letters from kids would be much appreciated too. Please send to the address on my contact page by March 15, 2017. Know that cards will be opened and reviewed before sent in a packet together, and cards of a partisan nature will not be included. Thanks!
Supplies
Below are links to the supplies I've used for today's project. Compensated affiliate links may used, which means if you make a purchase I receive a small commission at no extra cost to you. I truly appreciate your support toward the costs of running this blog! Read more.